Jackson MS

German Import Auto Repair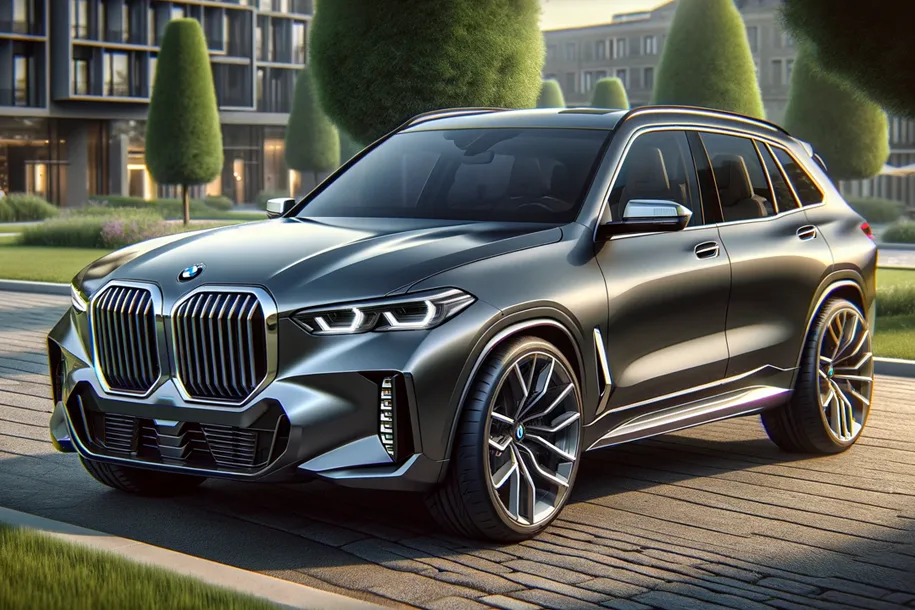 Creative Commons BMW M6 by The NRMA — Reuse Under CC BY License
German Auto Specialists
The mechanics at Madison Motor Werks are true specialists when it comes to diagnosing, servicing, and maintaining the superior engine, braking, and suspension systems that are characteristic of automobiles engineered & manufactured in Germany. German vehicles are quite sophisticated, requiring the highest level of service, expertise, and care to maintain original performance levels. In addition to mechanical systems, our technicians work on the complex and advanced electronics and software found in imported German vehicles. Some automotive experts place upward to 25% of a vehicle's value on electrical and computerized systems.
German Automotive History
Germany is considered by many in the automotive industry to be the rightful birthplace of automobiles. In fact, the very history of automobiles in Germany is as diversified as the current selection of German vehicle makes & models. In 1886, Carl-Friedrich Benz developed the first automobile that was powered by gasoline. At the turn of the 20th century, Germany was manufacturing 900 cars a year. The Mercedes-Benz brand was created when two companies merged in 1926, creating the Daimler-Benz AG organization. Founded in 1916, BMW began producing vehicles in 1928. Today, Germany is one of the top four countries to manufacture vehicles, alongside China, Japan, and the United States of America.
German Automotive Today
Currently, German automotive manufacturers produce over 6 million cars, trucks, and SUVs. Additionally, over 5 million are manufactured overseas. The vehicle manufacturers that dominate production in Germany include Volkswagen, Porsche, Audi, BMW, Daimler, Ford-Werke, and Adam Opel. In addition to General Motors and Toyota, Volkswagen is among the top three biggest global automotive companies. In the United States, German branded vehicles included in the best-selling luxury brands are Mercedes-Benz, Porsche, Audi, and BMW. It often goes without saying that German luxury vehicles are unequaled when considering innovation and performance.
Expensive Repairs
Repairing and servicing luxury German vehicles can be expensive. Examples of repair costs would include an estimated 5-year cost of nearly $1,700 for the Mercedes-Benz G-Class and A8 from Audi. Owners of the CL-Class model from Mercedes can expect to pay just under $1,600 every 5 years.
German Auto Specialists
The technicians at Madison Motor Werks that work on our clients' German automobiles are passionate about the expertise of German engineering. With unequaled electrical, technical, and mechanical skills, our technicians have the acumen to troubleshoot and identify the subtlest of problems that many other auto repair shops in Jackson would typically miss.
One of the more interesting aspects of German automobiles is that when it comes to their design, performance is the foremost consideration, with maintenance finishing a distant second. This can be part of why they are such a challenge to service and repair.
For those in Jackson and the greater Madison County area that own a German import automobile, look no further than Madison Motor Werks when it comes to finding specialists to care for your valued vehicle. Our team is committed to excellence and strives for 100% customer satisfaction. Madison Motor Werks makes it easy to schedule an appointment or request a 24/7 estimate.
Madison Motor Werks has automotive mechanics that specialize in repairing & servicing vehicles from the following German automotive manufacturers.
Audi
BMW
Mercedes-Benz
MINI
Porsche
Volkswagen
Listed below are the German import repair services offered by Madison Motor Werks at our shop in Jackson.
Maintenance
Factory Scheduled Service
Oil Change Service
Chassis Lubrication
Transmission Service
Cooling System Flush
Tire Rotation & Balance
Electrical System
All Lighting
Battery
Alternator
Starter
Airbag Diagnosis
Windshield Wipers & Washers
Steering & Suspension
Wheel Alignment
Struts & Shocks
Drive Train Repair
Rack & Pinion
Performance Upgrades
Tire & Axle Repair
Transmission Replacement
Air Conditioning & Heating
Auto AC Repair
System Diagnosis
Heater Core
A/C Compressors
Blower Motor
Climate Control
Engine Repair
Oil Leak Troubleshoot
Timing Belt & Head Gasket
Engine Replacement
Engine Service
Exhaust System
Brake Repair
Inspection & Diagnosis
Disc Brake Repair
Drum Brake Repair
ABS Diagnosis
Master Cylinder
Brake Fluid Flush
Cooling System
Leak Diagnosis
Water Pumps
Radiator Repair
Cooling Fans
Coolant Hose
Thermostat
Engine Performance
High Performance Upgrade
Fuel Injection Service
Computer System Diagnosis
Maintenance Tune-up
Emission Diagnosis / Repair
Check Engine Light Inspection