Acura Repair & Service — Jackson MS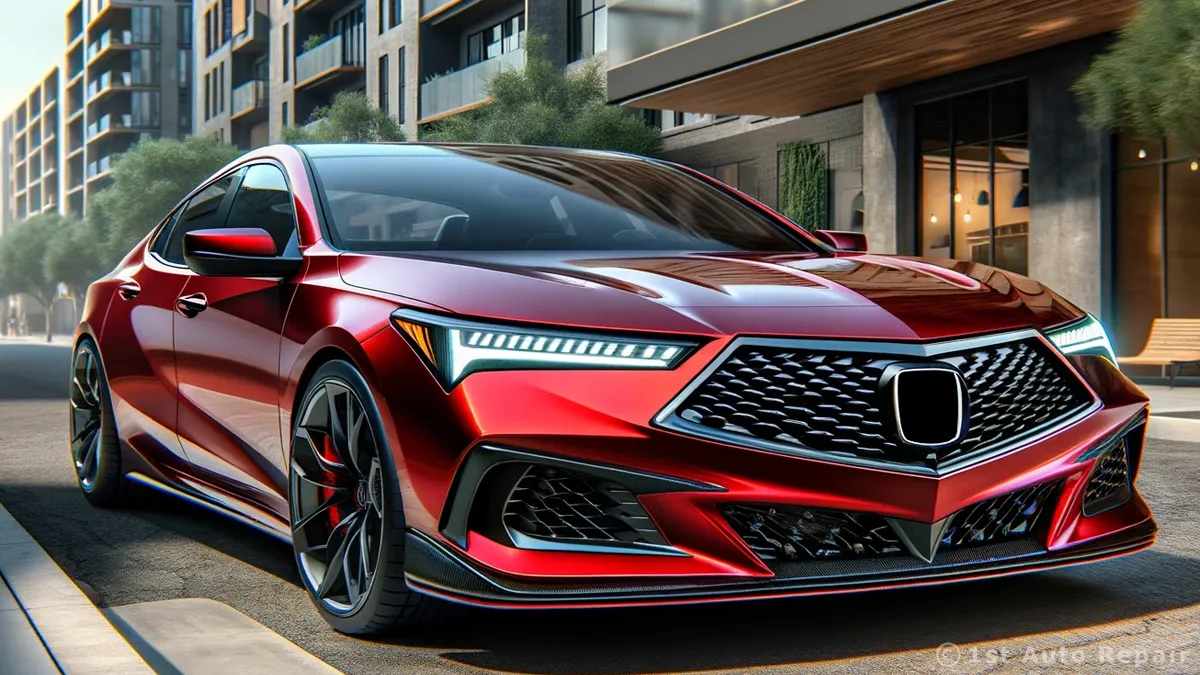 Madison Motor Werks is the choice in the Jackson area as being the best independent Acura automotive repair, service, and maintenance automotive garage. We are a locally-owned, family-operated Jackson business that specializes in Acura vehicles, as well as other Japanese manufactured automobiles. Our team takes pride in offering the very same quality of service, repairs, and parts that Acura owners might find at a Jackson area Acura dealership.
The Acura brand has a reputation for its vehicles being both fuel-efficient and durable. At Madison Motor Werks, our team of ASE-certified technicians prides themselves in the type of high-quality repairs Acuras need to ensure they are on the roads of the Jackson area for many years to come. No different from other vehicles serviced at our auto repair garage, Acuras can wear down with time. Our technicians work hard to provide peace of mind for customers who want in knowing that when a future repair or service is needed, Madison Motor Werks will be the first independent alternative to any Acura dealership in the Jackson area.
Madison Motor Werks tells our customers that regular services can help prevent their cars and trucks from having important components damaged. From routine tune-ups to a standard oil change, the mechanics at Madison Motor Werks are here for our loyal customers. By avoiding damaging components necessary for the ultimate performance of a valuable car like an Acura, potential costly future repairs can be avoided. Let Madison Motor Werks provide the best preventative automotive services for your Acura today.
When an Acura is driven into our shop for a repair, the first service provided is a series of problem diagnostic tests. Using the most modern and advanced diagnostic equipment, tools, and computerized software, our Acura specialists can pinpoint exactly what is the root of your Acura's problem. So regardless of whether driving an MDX, TL, SLX, or any other model of Acura, rest assured when you bring your vehicle to Madison Motor Werks you can feel confident you have found the best independent Acura auto repair shop in the entire Jackson area.
Madison Motor Werks offers the following drivetrain repair services for all Acura vehicle types. Our drivetrain technicians are professionally trained and certified specialists who are recognized by many in our area as being the best choice in the area for the repair and service of automatic and manual transmissions, transfer cases, differentials, driveshafts, u-joints, and CV joints for vehicle models manufactured by Acura.
Transmission Repair & Service
4-Wheel Drive (4x4)
Automatic Transmission
Computer Diagnosis
External Diagnosis
Fluid & Filter Replacement
Manual Transmission
Performance Transmission
Transmission Adjustment
Transmission Cooler
Transmission Rebuild
Transmission Replacement
Transmission Reseal
Differential Service & Repair
Differential Diagnosis
Differential Rebuild
Differential Fluid
Differential Parts
Clutch Service & Repair
Clutch Adjustment
Clutch Kit Installation
Clutch Slave Cylinder
Drivetrain Components
Axle Shafts
U-Joints
Transfer Case
CV Joints
Acura Models Repaired & Serviced
Madison Motor Werks services and repairs the following vehicle models manufactured by Acura at our auto repair shop.