Audi Repair & Service — Jackson MS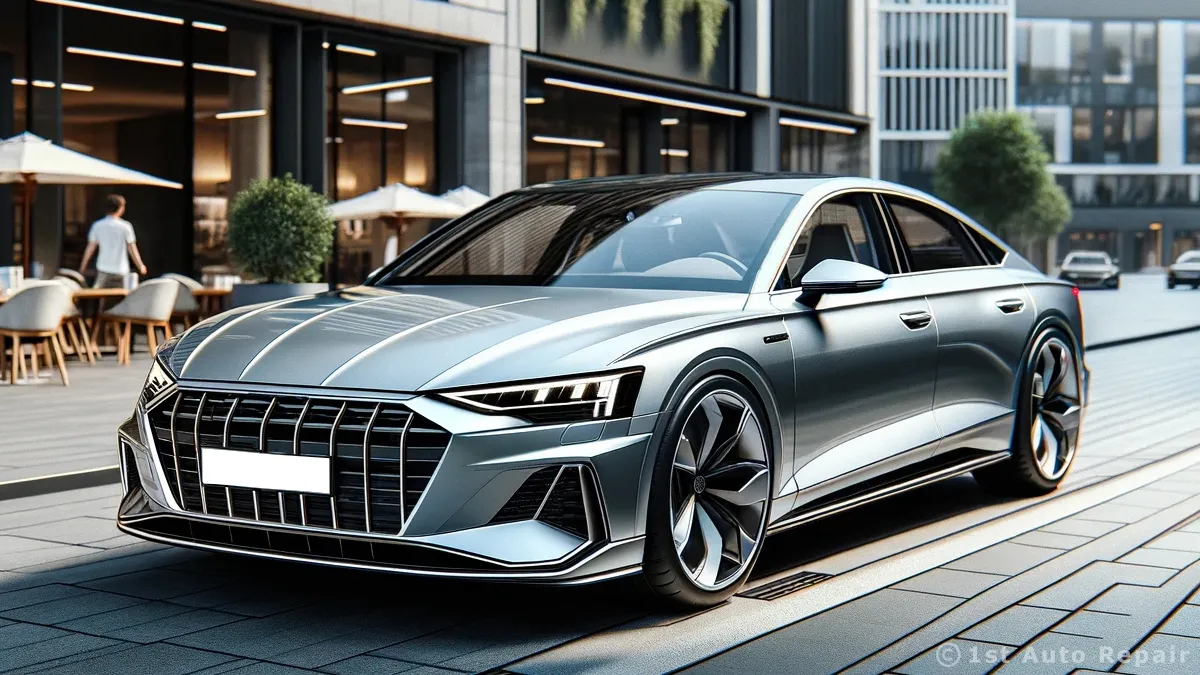 Creative Commons Audi A4 Bagged by CONCAVO WHEELS — Reuse Under CC BY License
Audi Repair & Service Specialists
Madison Motor Werks understands when owners of European luxury cars, such as those manufactured by Audi, are in need of repair, service, or schedule maintenance, they want to know they are trusting their prized vehicle to the right automotive repair shop in the Jackson area. The team of technicians at Madison Motor Werks can repair or service Audi vehicles like no other repair shop in the entire Madison area. In fact, Madison Motor Werks is the best and most respected choice for servicing all vehicle types, including Asian, European, and American.
Manufactured with German engineering, Audi vehicles can differ greatly in their precision and internalized mechanisms as related to other vehicles such as those from Ford, Honda, Chevrolet, and Subaru.
When in need of factory-schedule maintenance, service, or repair, Audi owners need a repair shop with the required knowledge, certifications, experience, tools, and diagnostic equipment. The technicians at Madison Motor Werks are skilled and trained to provide maintenance services on all the various models of vehicles offered by Audi. As such, Audi owners that entrust their valued vehicle to our automotive service & repair shop can rest assured they have found a team of professionals skilled at maintaining their vehicle in optimal performing condition.
Madison Motor Werks Top-Choice Audi Specialists
It comes as no surprise to many that a general practice doctor is not capable of matching the same care and treatment for a patient with heart disease as that of a cardiologist. The same can be said in relation to a general auto mechanic being able to provide the same specialization and expertise for repairing or servicing an Audi that a technician trained and skilled at repairing and servicing European luxury cars is capable of.
When considering the complexity of the internal components of a vehicle such as an Audi, only Audi specialists can deliver the quality of service one can expect to find at Madison Motor Werks in Jackson.
Madison Motor Werks appreciates and takes seriously our reputation as being the most respected, trusted, qualified Audi specialist serving the Jackson area. From bumper to bumper, our technicians know Audi vehicles inside and out. From their fully galvanized body shells, petrol engines that are turbocharged, lightweight construction from aluminum, and other advanced engineering innovations, Audi vehicles are unlike any others found driving the roads of the Jackson area. But rest easy as Madison Motor Werks has your back when it comes to caring for your Audi.
Madison Motor Werks strives to offer our customers the very best level of customer care and we treat each and every customers' vehicle as if it were our very own. Additionally, as an Audi repair provider serving the Jackson area, our full-service provides a plethora of repairs and services, including — but not limited to — tune-ups, fluid replacements, scheduled maintenance, brakes, cooling systems, safety inspections, suspension and alignment repairs, and much, much more.
Madison Motor Werks is a family-owned and operated automotive repair shop that treats customers like family. Each and every one of our team members, from our service advisers, management, technicians, and skilled ASE-Certified mechanics, take pride and appreciate the reputation our shop has as being the best choice for auto repair in the Jackson area. When looking for an auto repair shop that knows Audi vehicles inside & out, and that can get the job done right the first time, every time, look no further than Madison Motor Werks.
Complete Line of Audi Models
Audi is continually striving to enhance their line of models. Some of the most recent models to be added to the Audi model family include the Q5 Crossover, A3 Hatchback, A5 Coupe, R8 sports car, and the A7 luxury hatchback sedan. Regardless of the model of Audi, from the newly and continually released models to the older classic models, Madison Motor Werks offers Audi owners in the Jackson area the expertise, experience, and skills necessary to keep their vehicles in top-performing condition. Our team of ASE Audi specialists is great at paying attention to the smallest of details, all the while keeping current with the latest innovations and technologies needed to keep an Audi driving smoothly for many years to come.
Madison Motor Werks maintains only the best equipment to service, repair, maintain, and troubleshoot Audi vehicles that require fine-tuning and are uniquely equipped. Only the very best state-of-the-art technology and factory comparable equipment are employed in keeping customers' Audi vehicles running dependably and in optimal operating condition.
Madison Motor Werks offers the following drivetrain repair services for all Audi vehicle types. Our drivetrain technicians are professionally trained and certified specialists who are recognized by many in our area as being the best choice in the area for the repair and service of automatic and manual transmissions, transfer cases, differentials, driveshafts, u-joints, and CV joints for vehicle models manufactured by Audi.
Transmission Repair & Service
4-Wheel Drive (4x4)
Automatic Transmission
Computer Diagnosis
External Diagnosis
Fluid & Filter Replacement
Manual Transmission
Performance Transmission
Transmission Adjustment
Transmission Cooler
Transmission Rebuild
Transmission Replacement
Transmission Reseal
Differential Service & Repair
Differential Diagnosis
Differential Rebuild
Differential Fluid
Differential Parts
Clutch Service & Repair
Clutch Adjustment
Clutch Kit Installation
Clutch Slave Cylinder
Drivetrain Components
Axle Shafts
U-Joints
Transfer Case
CV Joints
Audi Models Repaired & Serviced
Madison Motor Werks services and repairs the following vehicle models manufactured by Audi at our auto repair shop.