Land Rover Repair & Service — Jackson MS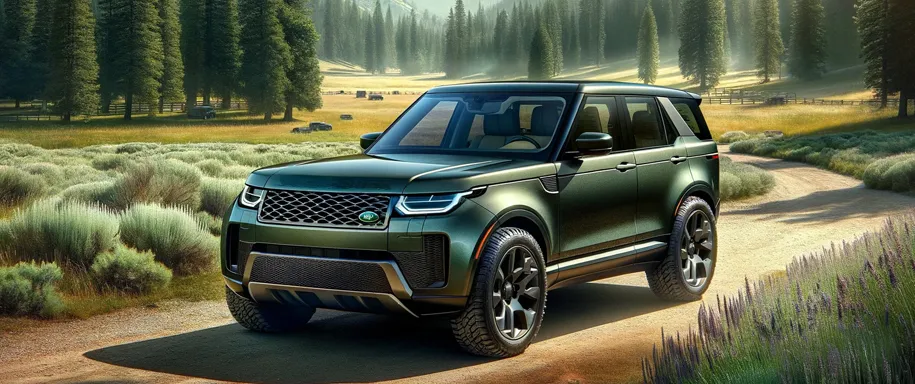 Land Rover owners in the Jackson area quickly come to learn and appreciate Madison Motor Werks as being a locally-owned family-run automotive repair shop whose team is friendly and well-trained when it comes to servicing, repairing, and maintaining their English manufactured vehicles. The ASE technicians at Madison Motor Werks use only the latest technologies and service skills to make certain our customers' Land Rovers are fixed and back on the roads of the Jackson area quickly, and yes, safely. In fact, our team is waiting to offer Land Rover owners better service, and at often times a lower cost, on their luxury SUVs than the Land Rover dealership service center itself.
Synonymous with luxury, Land Rover owners enjoy a genuine go-anywhere feeling. But like any other vehicle on the roads of the Jackson area that are repaired at Madison Motor Werks, Land Rovers are not without their known problems. Particularly associated with older model Land Rovers, some of the more common problems fixed by the team at Madison Motor Werks relate to electrical or mechanical issues. However, when proper care, attention, and regular maintenance is provided, a Land Rover can be depended upon for many years to come.
Just as with any vehicle that is brought to Madison Motor Werks for repair, service, or maintenance, Land Rover owners are greeted with the friendliest, most knowledgeable team of professional technicians and service advisers that can be found at any automotive repair shop in the entire Jackson community. A team and staff that are anxious to be of assistance and eager to answer any and all questions about repairs, services, or regular maintenance needs.
Madison Motor Werks takes pride in the services and repairs we perform on all of our customers' vehicles, and we treat our customers with only the utmost courtesy and respect they deserve. Madison Motor Werks is looking forward to assisting you with any problems, service, or maintenance needs you may need for your Land Rover. Please feel free to call us today or use our online appointment form to schedule a repair or service. Only need an estimate for your Land Rover? No problem, simply complete our online estimate form and you can expect a prompt reply.
Madison Motor Werks offers the following drivetrain repair services for all Land Rover vehicle types. Our drivetrain technicians are professionally trained and certified specialists who are recognized by many in our area as being the best choice in the area for the repair and service of automatic and manual transmissions, transfer cases, differentials, driveshafts, u-joints, and CV joints for vehicle models manufactured by Land Rover.
Transmission Repair & Service
4-Wheel Drive (4x4)
Automatic Transmission
Computer Diagnosis
External Diagnosis
Fluid & Filter Replacement
Manual Transmission
Performance Transmission
Transmission Adjustment
Transmission Cooler
Transmission Rebuild
Transmission Replacement
Transmission Reseal
Differential Service & Repair
Differential Diagnosis
Differential Rebuild
Differential Fluid
Differential Parts
Clutch Service & Repair
Clutch Adjustment
Clutch Kit Installation
Clutch Slave Cylinder
Drivetrain Components
Axle Shafts
U-Joints
Transfer Case
CV Joints
Land Rover Models Repaired & Serviced
Madison Motor Werks services and repairs the following vehicle models manufactured by Land Rover at our auto repair shop.