Mini Repair & Service — Jackson MS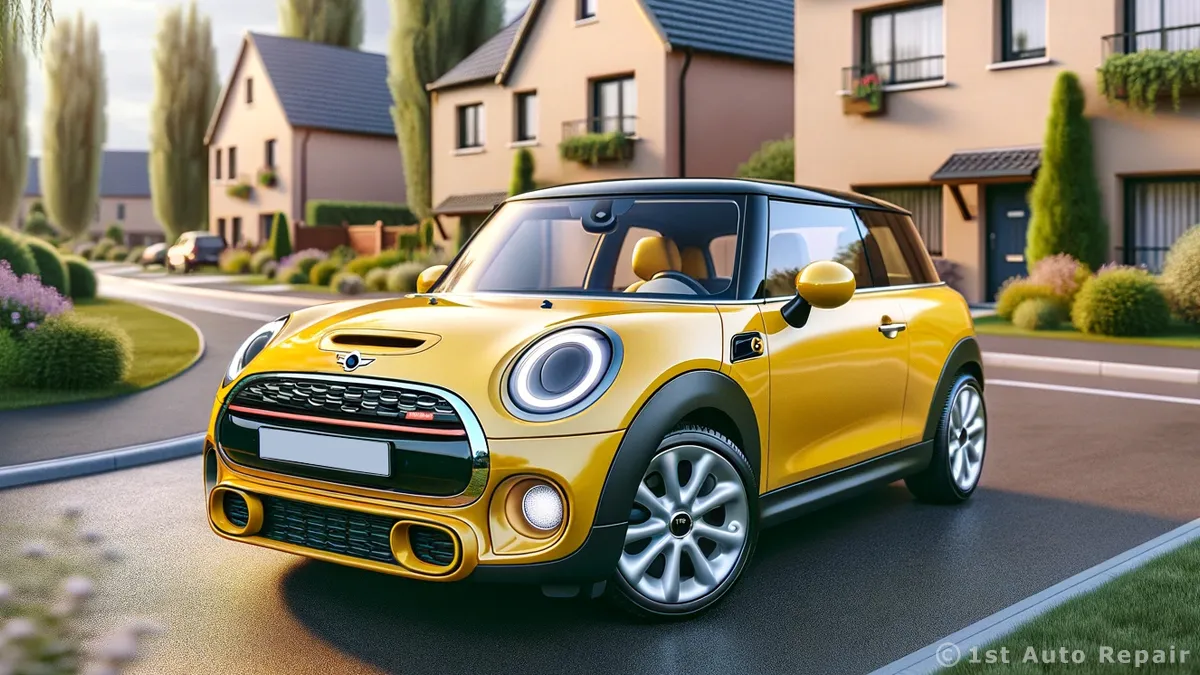 Creative Commons MINI Cooper S Roadster by Jurgen Stemper — Reuse Under CC BY License
Madison Motor Werks takes pride in being known as the best alternative to MINI dealers for the repair, service, and maintenance in the Jackson area. When properly maintained and serviced, owners of MINI vehicles will deliver years of satisfying driving experiences. Madison Motor Werks employs a team of mechanics that have extensive experience repairing, servicing, and maintaining the various models offered by MINI.
From small to large, the technicians at Madison Motor Werks are experienced and certified, offering every type of service a MINI owner may need on their cherished vehicle. Committed to customers' overall experience and satisfaction, the objective of our MINI mechanics is ensuring the vehicles brought to our automotive repair shop leave our hands in as safe and dependable condition as possible.
Each MINI repair at Madison Motor Werks starts by doing an extensive test drive for the purpose of establishing the best approach for troubleshooting and identifying the problem(s). Madison Motor Werks uses only cutting-edge and industry-leading equipment to assist in the evaluation of issues related to the charging, engine, HVAC, and other systems. Visual inspections are completed in the verification of the braking, steering, and suspension systems of a vehicle. Each repair required will be documented in detail prior to beginning any needed repair or service on a MINI.
When a Madison Motor Werks MINI specialist has finished the diagnostic evaluation and inspection, a well-trained service writer prepares an estimate of recommended services for a customer's MINI. Significant attention to detail is taken, making certain that all parts & labor to be included with a repair is included and explained before any labor work begins. When a customer's consent is granted, our mechanics begin work immediately, making certain of an efficient overall service experience.
Family-owned and run, Madison Motor Werks is proud of the reputation we have earned as being the best choice in the Jackson area for repairing MINI vehicles. The objective of Madison Motor Werks is in offering MINI owners nothing short of the very best in quality of service, without falling short of excellence when it comes to our repairs for each and every MINI entrusted to our auto repair shop for service. Madison Motor Werks works hard to achieve our place as the leader in the Jackson for MINI repair and it is our every intention to maintain that reputation with a foundation of our service, a service that is based upon respect, honesty, and trust. The customers of Madison Motor Werks deserve nothing short of that commitment.
Madison Motor Werks offers the following drivetrain repair services for all Mini vehicle types. Our drivetrain technicians are professionally trained and certified specialists who are recognized by many in our area as being the best choice in the area for the repair and service of automatic and manual transmissions, transfer cases, differentials, driveshafts, u-joints, and CV joints for vehicle models manufactured by Mini.
Transmission Repair & Service
4-Wheel Drive (4x4)
Automatic Transmission
Computer Diagnosis
External Diagnosis
Fluid & Filter Replacement
Manual Transmission
Performance Transmission
Transmission Adjustment
Transmission Cooler
Transmission Rebuild
Transmission Replacement
Transmission Reseal
Differential Service & Repair
Differential Diagnosis
Differential Rebuild
Differential Fluid
Differential Parts
Clutch Service & Repair
Clutch Adjustment
Clutch Kit Installation
Clutch Slave Cylinder
Drivetrain Components
Axle Shafts
U-Joints
Transfer Case
CV Joints
Mini Models Repaired & Serviced
Madison Motor Werks services and repairs the following vehicle models manufactured by Mini at our auto repair shop.