Volkswagen Repair & Service — Jackson MS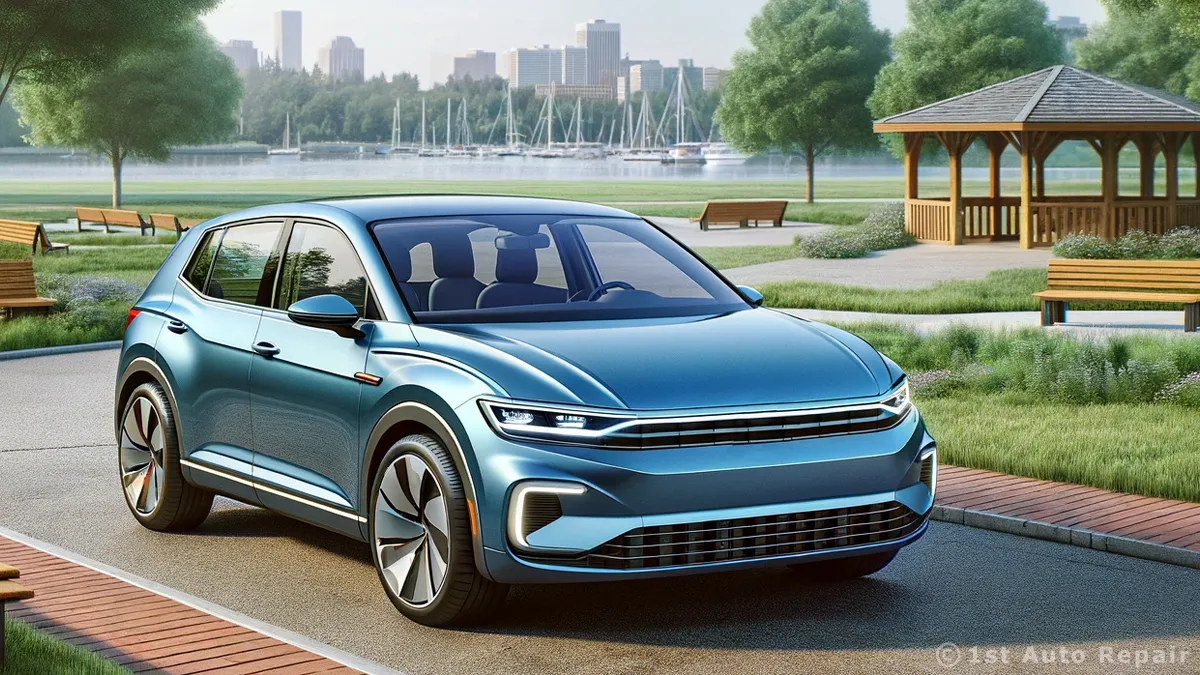 Creative Commons Volkswagen Tiguan by The NRMA — Reuse Under CC BY License
One of the most appreciated and loved automakers in the world, Volkswagen enjoys a reputation for offering vehicles offering both wonderful driving performance and a truly fun driving experience. Volkswagen translates from German to English, means "people's car" and is well known for its manufacturing precision. But as owners of Volkswagen vehicles know and understand, even these vehicles that are delightful to own & drive needs only the best, most professional automotive maintenance, service, and repair. Madison Motor Werks is the best alternative for Volkswagen owners to having their service performed at what often times are pricey Jackson area Volkswagen dealerships. The Madison Motor Werks team of Volkswagen technicians is dedicated to making sure our customer's Volkswagen run efficiently and extend the lifespan of the vehicles with the best and most professional service achievable.
Madison Motor Werks takes great pride in knowing that Volkswagen owners in the Jackson area have selected our locally-owned auto repair shop to care for and service their prized German manufactured vehicle. The specialists at Madison Motor Werks complete endless hours of superior training, making them familiar with Volkswagen vehicles' advanced and sophisticated internalized mechanisms. In fact, the services offered by Madison Motor Werks meet the factory specifications of the Volkswagen company itself. This equates to our customers trusting Madison Motor Werks with their Volkswagens and getting only the best, premier service they expect and their VW deserves.
With countless years of combined experience, our technicians know Volkswagen from inside and out, from front to rear bumper. Madison Motor Werks works on all Volkswagen models. Specializing in German manufactured vehicles such as Volkswagen has enabled our team to offer the same services as Jackson area Volkswagen dealerships — and usually at significantly lower labor costs.
Ultimate Volkswagen Service, Repair, and Maintenance
Volkswagen owners learn quickly that owning such a special vehicle means never taking it to just any auto repair shop around the Jackson area. When driving into Madison Motor Werks, Volkswagen owners immediately feeling comfortable in realizing they are leaving a vehicle in the most competent of hands. Madison Motor Werks knows how important our customer safety is, and as such we purchase and use only the most cutting-edge equipment and tools, and use only the most advanced technology available. The Volkswagen specialists working at Madison Motor Werks are known for being able to diagnose some of the most challenging problems in Volkswagen vehicles. Leaving no bolt untouched as related to diagnostics, our customers know that upon completion and picking up their Volkswagen they will experience only the smoothest and safest of driving experiences in the entire Jackson area.
From issues related to braking, electrical, steering, suspension systems, to complete engine overhauls, Madison Motor Werks can diagnose and solve problems with Volkswagen. Every team member that turns a wrench at our auto repair shop undergoes comprehensive factory training for using diagnosis equipment and knows how to use advanced repair techniques. This means our customers get skilled and professional services at affordably priced labor rates. And when completed, customers leaving feeling assured that their Volkswagen is driving and performing as it should.
Exceptional Customer Service
In addition to offering countless years combined experience and expertise in repairing, maintaining, and servicing Volkswagen, Madison Motor Werks dedicates itself to making certain each of our customers has a satisfying and stress-free of experience when entrusting Madison Motor Werks with their German-made vehicle. Madison Motor Werks is committed to our customers in that they get only the best level of dependability, performance, reliability, and safety from their Volkswagen.
Madison Motor Werks has become masters of making our customers' days easier by focusing on their needs — not ours. When a car with multiple issues is entrusted to our care for repair or service, our team prioritizes what is most important in relation to an individual's current situation. From the simplest of repairs to the more complex, our mechanics can assist with all types of repair, service, and maintenance needs.
Madison Motor Werks offers the following drivetrain repair services for all Volkswagen vehicle types. Our drivetrain technicians are professionally trained and certified specialists who are recognized by many in our area as being the best choice in the area for the repair and service of automatic and manual transmissions, transfer cases, differentials, driveshafts, u-joints, and CV joints for vehicle models manufactured by Volkswagen.
Transmission Repair & Service
4-Wheel Drive (4x4)
Automatic Transmission
Computer Diagnosis
External Diagnosis
Fluid & Filter Replacement
Manual Transmission
Performance Transmission
Transmission Adjustment
Transmission Cooler
Transmission Rebuild
Transmission Replacement
Transmission Reseal
Differential Service & Repair
Differential Diagnosis
Differential Rebuild
Differential Fluid
Differential Parts
Clutch Service & Repair
Clutch Adjustment
Clutch Kit Installation
Clutch Slave Cylinder
Drivetrain Components
Axle Shafts
U-Joints
Transfer Case
CV Joints
Volkswagen Models Repaired & Serviced
Madison Motor Werks services and repairs the following vehicle models manufactured by Volkswagen at our auto repair shop.