Volvo Repair & Service — Jackson MS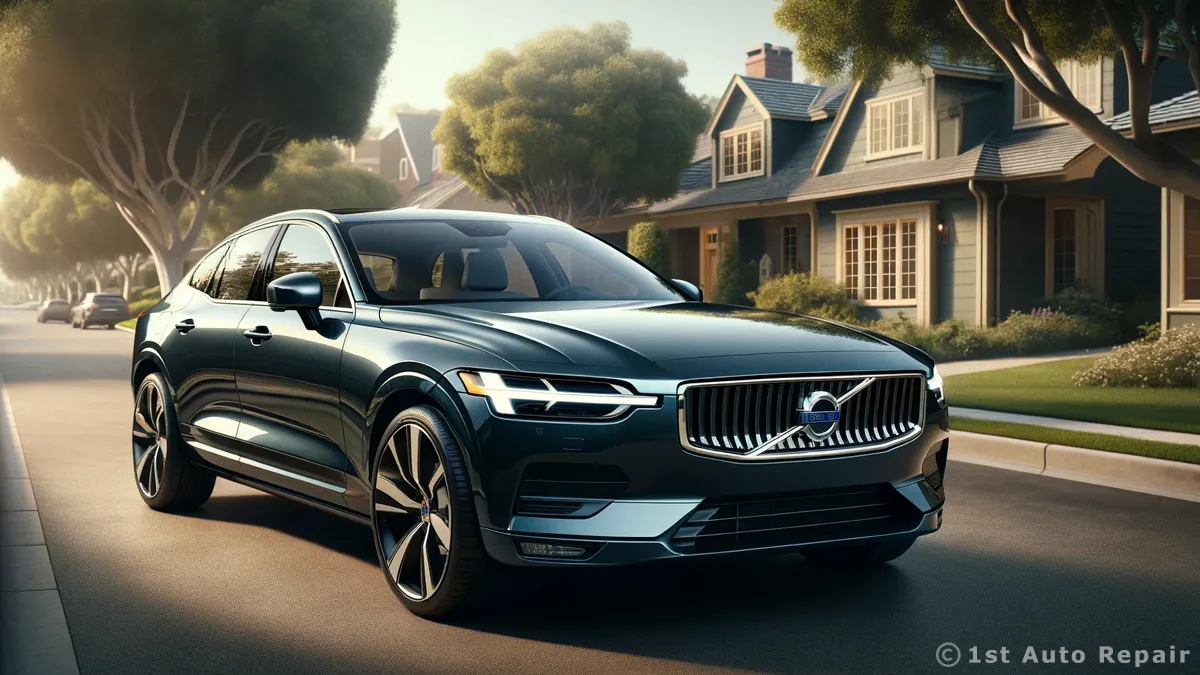 Creative Commons Volvo XC60 by The NRMA — Reuse Under CC BY License
Madison Motor Werks understands and appreciates that our customers' cars are important to them — and to us. When dropping off your Volvo at our auto repair shop, customers feel confident they will be treated and taken care of the right way, beginning with a thorough and comprehensive multi-point inspection of their Volvo. And during the time the expert technicians at Madison Motor Werks will be servicing or repairing your Volvo, our team will take care of you in our comfortable waiting area with complimentary beverages, free Internet, television, and more. If time is important we are happy to provide a complimentary shuttle to take you where you need to be. At Madison Motor Werks, our customers' service experience is our way of letting them know how important they are to us. The goal of Madison Motor Werks is to help make our customers' lives less complicated.
It is not uncommon that when many people hear the word "Volvo" they think of a company that manufactures trucks, buses, and heavy-duty construction equipment. But while Volvo has earned a great reputation for manufacturing these vehicle types, the company did not come out short in offering a beautiful line of automobiles for personal use as well. In fact, Volvo has developed a large customer base very loyal to this Swedish brand of European manufactured vehicles.
Madison Motor Werks is a leading alternative in the Jackson area when having a Volvo repaired, serviced, and maintained at a dealership. Our technicians have years of combined experience working on vehicles with advanced and complex engineering systems. This experience, combined with cutting-edge diagnostic equipment and tools ensures our customers get only the finest in automotive care.
Combined with numerous years of specialty and knowledge in Volvo repair, maintenance, and service, Madison Motor Werks is dedicated to making certain customers have a satisfying, stress-free experience when trusting Madison Motor Werks with their Swedish made vehicle. Madison Motor Werks is committed to the point that our customers get only the top level of dependability, performance, reliability, and safety from their Volvo.
Madison Motor Werks offers the following drivetrain repair services for all Volvo vehicle types. Our drivetrain technicians are professionally trained and certified specialists who are recognized by many in our area as being the best choice in the area for the repair and service of automatic and manual transmissions, transfer cases, differentials, driveshafts, u-joints, and CV joints for vehicle models manufactured by Volvo.
Transmission Repair & Service
4-Wheel Drive (4x4)
Automatic Transmission
Computer Diagnosis
External Diagnosis
Fluid & Filter Replacement
Manual Transmission
Performance Transmission
Transmission Adjustment
Transmission Cooler
Transmission Rebuild
Transmission Replacement
Transmission Reseal
Differential Service & Repair
Differential Diagnosis
Differential Rebuild
Differential Fluid
Differential Parts
Clutch Service & Repair
Clutch Adjustment
Clutch Kit Installation
Clutch Slave Cylinder
Drivetrain Components
Axle Shafts
U-Joints
Transfer Case
CV Joints
Volvo Models Repaired & Serviced
Madison Motor Werks services and repairs the following vehicle models manufactured by Volvo at our auto repair shop.